I was a young, 20 year old that had been chosen by my fraternity (Alpha Phi Alpha Fraternity, Inc.) to receive the Martin Luther King Jr. Memorial Dedication Volunteer Service Award. It was basically just a fancy way of saying that I was going to DC to help with the dedication of the monument. There were a few perks with helping though. The best perk was the opportunity to hear Barack Obama speak, though this never happened because of Hurricane Irene.
The day before the dedication by Barack Obama, the other recipients and I were assisting at our fraternity's dedication service. During the service, I had a chance to meet Al Sharpton. Yes, that Al Sharpton who is supposed to be a civil rights legend and leader of the black community. The other volunteers and I said hello Rev. Sharpton and this arrogant asshole did not even acknowledge us.
They walked with kings so long they lost the common touch.
We were less than a foot away from him and he was looking in our direction. To outright ignore the people that you so call "fight for", like you are some superior being, is flat out disrespectful. It left a sour taste in my mouth. It also made me do some critical thinking which is the most important thing.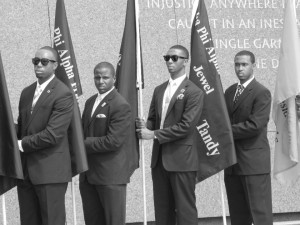 Our leaders are not leaders. They have lost their way. They are so far removed from any struggle that I believe they lost any connection to the modern civil rights movements --- and cut with that shit pretending that women, LGBT and other communities that are being oppressed are not in the midst of their own civil rights movement. They rest on their laurels and their positions in today's society as the so called "Talented Tenth" that they have completely lost association with the "other 90%."
I am not just talking about Al Sharpton, but also people such as Cornel West, and as much as it pains me to say John Lewis. As a youth, I really looked up to John Lewis. He was only in his early 20's when he became instrumental to the civil rights movement. He inspired me to become a leader and use my voice as a tool to uplift others. This is why it hurt deep when John Lewis said that he never seen or heard of Bernie Sanders during the Civil Rights Movement in the 1960's. Even if Lewis believes that Sanders is not the right person to be President, for him to state, "Well, to be very frank, I'm going to cut you off, but I never saw him, I never met him," is wrong and misleading. So misleading, that he had to walk back from his statement shortly afterward to save face. Iconic leaders, such as Lewis, could have used their status and roles to advance the causes of oppressed but instead they did this. This brings me to my next point.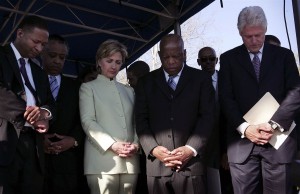 Why the hell are they running to Clinton as if she is some white savior? What have they been promised? She may very well be the most qualified candidate but that does not mean she is above scrutiny and being critiqued. She has a very spotty record when dealing with people that are not white and heterosexual. From her saying black people are super predators that needed to be treated like disobedient dogs, being vehemently against the LGBT community, and flip flopping on almost every other issue over the years, it seems like she will say anything to anyone to be elected. To see black leaders support her with blind faith, even though her husband's policies have put more black people in jail and broken up more black homes than any president of the past 60 years is very worrying.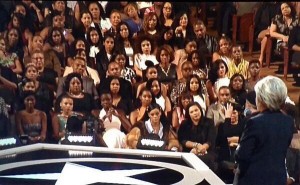 It is almost as if they do not care about the common person anymore. They have secured their place in society and their focus is on keeping it instead of being advocates for the oppressed like they once were. Maybe as you get older and learn more about the world the load gets heavy and your body gets tired. Maybe you just cannot do it anymore so you have to look out for yourself. Maybe they walked with kings so long they lost the common touch. Or maybe they just do not give a shit anymore. Whatever the reason is, the leaders of yesterday have let everyone down.