In this installment of the Treehouse Round Table the staff discuss one of Rap's biggest star: Drake.
When did you start listening to Drake and what were your initial thoughts?
Joshua Yarbrough: I first heard of Drake from my line brother in February 2009. It was around the time So Far Gone had been released and he played the song "Unstoppable" and hyped it to be this great song. I remember him rapping the first 16 in one breath. Then my girlfriend at the time, she was listening to his older stuff, Comeback Season, "Replacement Girl" era stuff. So I got hooked and So Far Gone basically turned into that summer's soundtrack.
Tunde Oshikoya: I remember first discovering Drake after having watched Degrassi in 2007. "Replacement Girl" with Trey Songz appeared in the end credits of an episode and it piqued my curiosity. I later downloaded Comeback Season and that's when I knew he was an artist I should keep on my radar. He started doing more songs with Trey Songz and Lil Wayne, which steadily gained him some buzz. The track that sealed the deal for me was "Ransom" in 2008. This was at the peak of Wayne's career and Drake not only held his own but arguably outshined him. I was impressed and ready to hear more.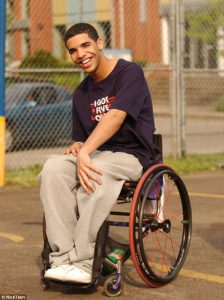 JY: My initial thought on him was I didn't know what to make of him because of the whole singer, rapper thing. I thought he'd be a niche rapper, but not necessarily the next dude. I started to think differently when I was in the barbershop and these old school barbers started humming "Best I Ever Had" and "Houstatlantavegas" .
TO: The day So Far Gone dropped is still a vivid time in my mind. It was the day before Valentine's Day and I had just found out my ex girlfriend had cheated on me (this day doubled as our anniversary). I remember walking home from the bus stop and listening to the intro track, "Lust for Life", and was taken aback. I was in an altered state and all that mattered to me in that single moment was the music. It consoled me and helped a great deal in my healing process. So Far Gone was instrumental in how I approach relationships.
What's your favorite Drake song and why?
Gerron Scott: It's a tie between "Uptown" and "Make Me Proud". While I think he has better songs like "Fear", those two songs are hypnotic. From the flows to the beat to the verses, I think those are his two most complete songs. They just put me in a real good mood and songs I rarely skip over. "Uptown" is a song I can play hour 5 into a long road trip and start to feel like I drank a coffee.
JY; For best songs, it's hard to say. "Free Spirit" and "Club Paradise" are top five, but I'd say "Deceiving" if forced to pick. Just an honest, very mellow song, seems cathartic. It came out right before he blew up and it just had this recognizable and familiar feel to it, just a guy talking about his relationships with his boys.
TO: My favorite Drake song is a song that wasn't on any of his critically acclaimed albums or mixtapes. It didn't receive a lot of attention but when it was released, I always had it on repeat. "Club Paradise" was released in September in anticipation of the Take Care album release and it was an instant favorite for me. The authenticity of the song is so undeniable to me. Drake addresses his ex's moving on to better lives without him, his fears in life, fake friends in the music industry and his relationship with his mother. It's a sobering song for me that has many memories attached to it both good and bad. I played it in my car, phone, laptop, whenever possible. I love this track mostly because it's not a club record or even a popular record but it's one of his most honest and vulnerable songs. These are unique qualities that I can appreciate in an artist.
JY: "Free Spirit" is like the day after "Paradise". It's always been a mischievous song to me, not a turn up song, but a song you listen to when you feel good about yourself. It's a cocky song, a shit talking song and something almost anyone can appreciate at some level. "Paradise" was the reflection on his life, "Spirit" was when his boys said enough of that shit, lets live. Another one I love is "Cameras". It's a wry song, tongue in cheek, very much mocking relationships, both the people in them and other's perceptions of what they might think is good. Kind of wagging his finger to his significant other and keeping her at a distance even though the world seems to think they are in love.
Have the allegations of having ghostwriters influenced your opinion of Drake?
GS: No, it hasn't affected my opinion of him. I think everyone has help, that can be in the form of having people write your songs or even lift lines/verses from other people. More importantly, having a ghost writer allows you to tell other people's stories that might not get heard. Music is a group process. You need people around you to enhance your sound. It's like working out, do we disqualify people who take pre-workout and protein shakes because it helps them get better results?
TO: My opinion of Drake hasn't changed much. He is an artist in the same way that every other musician is. Although he's been able to garner mass popularity and has arguably earned the title of being the number one artist in hip-hop, I understand he isn't exempt from criticism. I think when you're at the top of your game, people will reach at anything to knock you off your pedestal, i.e. Meek Mill and his infamous twitter fingers. The beef he started with Drake only strengthened Drizzy's rap ability and top status in hip-hop. While "Charged Up" and "Back to Back" weren't on the level of "Ether", "No Vaseline" or "Hit Em Up", Drake's responses were strategic and effective.
To release "Charged Up" on your own radio show for the world to hear and then follow it up within 48 hours with an unexpected diss track in "Back to Back" was a brilliant chess move. As if this wasn't enough, performing "Back to Back" repeatedly at the biggest concert in Toronto, OVO Fest, put the nail in Meek Mill's coffin. Ultimately, music is fluid and although there is only one person to perform the lyrics, many, if not all, artists draw their inspiration or contributions from other people. Good music is undeniable and Drake was able to win the battle with Meek Mill and come out unscathed by following that logic.
JY: No. I never looked at him in the light of Jay Z or Biggie and I don't say that in a negative way. I viewed him as more of an artist than a rapper, so in some weird ways it's acceptable or not as big a deal. On the issue of ghostwriting overall, I think it's highly overrated. Everyone bites everyone at some point and we spin that as a shoutout. I think in a creative field, it's usually a collaborative effort. I doubt every MC sits cocooned away dropping bars.
What did you honestly think of What A Time To Be Alive?
JY: It served its purpose. It was the party mixtape and it did its job. It was really Future featuring Drake rapping over DS2 flotsam and that's OK. I wasn't expecting a classic, just something for Friday night before I go out. I think both had so much steam coming into the project, people were expecting a world shaking project. So in that sense, I can see disappointment. In reality, someone was gonna have to take a backseat and in their collaborative history together, it's typically Drake. Plus we got "Jumpman" out of it, so I was satisfied.
TO: WATTBA was a project that joined two of the hottest artists currently out. It was a simple album to create and it only took six days. I wasn't expecting a classic or transcendent piece of work, but we have to admit what we received was still pretty good. It was an awesomely produced project with two dynamic talents and the emerging production force that is Metro Boomin.
GS: I think it served its purpose for a quick turn up album to keep the buzz on them. I don't think either of them thought it was going to be a critically acclaimed album. They just wanted to keep the spotlight and give people something to turn up to.
Two Questions: Has Drake dropped a classic album and if he has where does it rank in the pantheon of classic hip hop albums?
GS: Take Care is Drake's only classic album. To me, it's his only complete album with a beginning middle and end. I think it ranks right outside the top 10 albums. Drake is the poster boy for the decreasing reliance on albums to be considered a great album. I think he just gets the hottest songs and puts them on an album. By doing that though he has changed the way people look at albums. People no longer want cohesiveness, they just want to be able to nod their head throughout the album.
JY: Universally, Take Care is probably his best album and a classic. It holds up well, stands the test of time and is most focused effort. I also think it was a return to the Toronto sound, of hazy and atmospheric beats and inner reflection that he had on So Far Gone that was muddled on Thank Me Later. I would put it top 20 hip hop albums ever and where in that 20 is up for debate.
TO: Drake's classic album is the one that won a grammy, Take Care. It's not a classic because it won or was nominated but because of its tone, continuity and content. It was a vulnerable moment in his career and undeniably relatable for anyone who listened. We began thinking of our own personal situations and how each song somehow matched our feelings. I wouldn't rank it particularly high on the great list of classics simply because I have a deep respect for those artists who preceded us but it is definitely a classic in its own right.
Is Drake at his peak?
JY: I think this album will determine if he's at his peak. We are expecting a classic and if it delivers like we hope that this would be his peak. If it flops then no. That'll mean all the momentum from last year was for naught. If it's a classic then that momentum and hype will be justified. We've seen peak Drake twice. So Far Gone era which was 2009 to the release of "Thank Me Later" and Take Care era, which really started with "Dreams Money Can Buy" and carried all the way through Summer 2012.
GS: That honestly depends on how you view Drake. If you are one of those that think everything he puts out is hot, then he is still at his peak. But if you are not a big fan of his, he might be coming down. Views will do a lot to determine your stance.
TO: I don't think Drake is at the peak of his career surprisingly. I think Views will be telling in regards to how far he can push the envelope but we've seen him time and time again take his music to a different level. I think he's mastered his craft in that his music eventually wears on you and you steadily begin to like it even when you initially hated it. "Hotline Bling" wasn't supposed to be as big of a record as it was in my opinion but the repetitiveness and catchiness of the song took the world by storm. I think he still has that ability to try something new and grab your attention. The ball is in his court as far as how far he'll take his music and he'll either finish his career as "Steph Curry with the shot" or "Shaq at the free throw line".
Will the "beef" with Kendrick Lamar ever reach a level where they are openly dissing each other?
GS: My answer is no. I think their fan base overlaps too much. Making fans choose sides will lose money for both.
TO: The infamous "beef" with Kendrick Lamar Duckworth will never be more than what it is today. If you ask me, Drake knows better than to openly diss Kendrick. His shots will continue to come in the form of subliminal shots and avoidance of answering particular questions when asked. Kendrick, on the other hand, has already dissed him slightly more openly. In the 2013 BET Awards Cypher he says "And nothing's been the same since they dropped 'Control'/ and tucked a sensitive rapper back in his pajama clothes". He continues to go in throughout the rest of the cypher and state his dominance over hip-hop and artists everywhere. Kendrick is the best lyricist in hip-hop currently in my opinion and I don't think escalating it would be beneficial for Drake's career.
JY: No. I don't even see it as a beef, I see it as competition. Meek Mill was a beef situation because he was trying to come at Drake's career. Kendrick and Drake are the two most prominent voices in this era of hip hop so I think you'll see more of a Cold War at worst than a full on, blown up beef. More subliminal jabs instead of an outright "fuck you". At this point they are more concerned with their long term legacy than any feuds. A beef is really exhausting since you have to constantly strike and wait and it's certainly a waste of time for two artists this talented.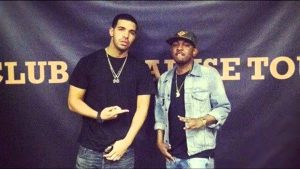 When it's all said and done, will Drake be considered a top 10 rapper?
JY: I think he will be a top 10 hip hop artist . I think Drake is already pushing for that top 10 spot already. It's hard to place him though. As a pure rapper and lyricist, hard to say but as an artist, that's not debatable. I think he gets there. He'll never be a Jay Z, a Biggie or even a Kendrick lyrically, but he's pushed the envelope as much sonically as anyone out there.
GS: I'm torn. On impact alone, he deserves a mention. He is one of the most well known rappers ever. Of all the YouTube superstars, he is the biggest. He dominates the radio with catchy hooks and beats. The other part that tears me is that his music is all over the place from Trap Music to "Rap and B" . I know that's why a lot of people like him but it's what's holding me back from putting him in that top echelon. Also, his albums are what prevent me from putting him there. Him having only one classic album is a big knock for me. I think at the end of his career, he will be seen as someone who makes great music but never put it all together on albums enough to be considered top ten. I think he settles in the 15-20 range. I think he tries too much to do everything at the expense of making music that pushes boundaries. He's the rap version of Maroon 5. I think they make really good music but don't ever focus enough on being great at anything.
TO: The list of top 10 MC's is a relative compilation and will continue to be debated until the end of time. However, Drake will finish his career as a top 10 to 15 MC on my personal list. His lyrics are repeated by virtually everyone and his music is undeniable. I can make an argument that this current generation of millennials knows more of Drake's lyrics verbatim than Michael Jackson's (RIP). Michael Jackson will forever be the King of Pop and #1 international superstar of the world but as far as pure lyrics alone, I think Drake's been able to feed us metaphors and punchlines that we can't help but to want to put on every photo caption. It's a different time so most people think of Nas, Rakim, Slick Rick, Big L, Biggie, Tupac, Jay Z when it comes to being a true MC. The definition of MC has slightly changed as the music has progressed over time and I think eventually Drake will slowly crop up on more top 10 MC lists. For now, he's on the outside looking in.
Expectations for Views?
GS: My expectations for Views are about on par from what I'd expect from Drake. Good songs, no cohesiveness, lots of Instagram quotes. Maybe even an emoji or two. I do not think it's going to be groundbreaking or revolutionary. I am sure we will find the summer anthem on the album. I am taking it for what it is. In the moment music with no lasting effects.
TO: My expectations for Views is moderate. I've seen what Drake has been able to do but of his latest releases ("Summer Sixteen", "Pop Style", "One Dance") I only truly like the latter. I would like for him to make a return to rapping and singing on songs behind 40's melodic production. After WATTBA, "Back to Back", "Summer Sixteen", Drake's desire to turn up on hard hitting beats isn't enough for me musically. It's what everyone does in today's music and I view it as the easy way out. Meaningfully written and produced songs like on Take Care requires a different level of concentration. Drake's rapping and singing ability that made all of us want to drunk text your ex on a Saturday night is what allowed him to be initially be successful. I can only hope that he has more songs like "Club Paradise" or "30 for 30 Freestyle" on this new album, but only time will tell.
JY: I expect a classic. This album has been hyped for two years and been teased and drug along so I'm expecting a classic. I think it's gonna be more in the "Hotline Bling" mode rather than a pure rap album. Closer to So Far Gone more than anything. I think it lives up to the hype, just interested to see how it's gonna play out.
---
In the comments below write your thoughts on Drake and share your expectations for his newest album.