"Dearly beloved, we are gathered here today to get through this called life."
-Prince, The Greatest Of All Time
When I looked at my phone and seen a screenshot of a story that said "Prince Passes Away at Age 57" I was shocked and in complete disbelief. I did not believe it so I looked it up. Story after story, saying that Prince is dead. I needed a moment to gather myself. Once I was able to gather my thoughts, I looked at my phone again and seen that I had two more texts from friends asking if I heard and if I was OK. Honestly, no I am not. To me Prince is the GOAT of music. That is not a debate to me. That is fact.
"I had a massive ego [at youth]. Massive. But that is not such a bad thing. Because at least you are aspiring to be something, you consider yourself great because you want to be great."
Prince
]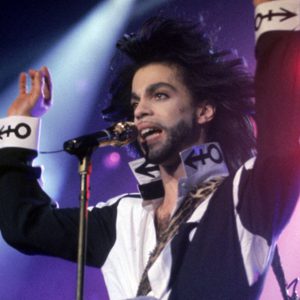 I cannot believe the Greatest Artist of All Time is dead. Prince was one of those rare artists that did whatever he wanted musically and was successful at it. His hits range from love ballads to pop and all are some of the best songs of the genre. When trying to pick out my favorite songs from his catalog I cannot narrow it down at all. "Adore" has to be in anyone's top 5 Prince songs. It also is the only song I have any decent kind of rhythm to so it holds a special place in my heart. It will be played at my eventual wedding. "Do Me, Baby" and "International Lover-listen to them and you will understand, they are  just so damn smooth. They are two perfect songs.
"We are now making our final approach to satisfaction Please bring your lips, your arms, your hips Into the upright and locked position For landing, can you feel it? Can you feel it?"
Prince
I could sit here and name all of his hits but just go ahead and download Tidal, grab some bottles of wine and enjoy the weekend.
Prince was a musical genius. Played numerous instruments, and he wrote his own songs. Basically, he did everything that some of the most popular artists today do not do because you know…he had talent. There are not many artists that can do all he did, and damn sure cannot do it as well.
What I regret most is that I never got to see him perform. I had numerous chances but always decided that I would next till next time or until he was closer. I should have just gone to one of the concerts.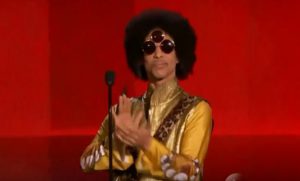 The lesson to take away from Prince's death at age 57 is to not take anything or anyone for granted. We do not know when we will be next. Often times we say to ourselves that this can wait. I will have a chance to do it later. We make a plan and never follow it through. There are graveyards filled with people that had the same thought pattern. If there is something that you want in life, go get it. It is that simple. No need for excuses, just do it.
In the words of Prince:
"Yeah, everybody's got a bomb, we could all die any day. But before I'll let that happen, I'll dance my life away."
Continue Dancing Purple One